SIECUS Online for "The P Word: Porn Literacy and Sex Education"
Meet our impressive panel of sex educators, authors, consultants, and sexologists: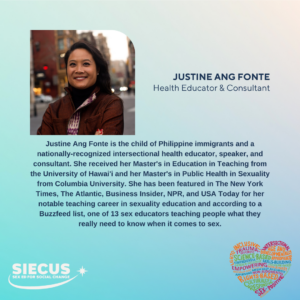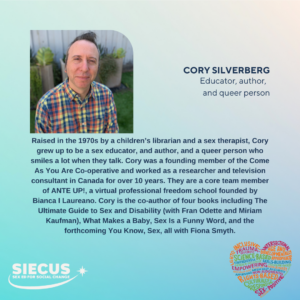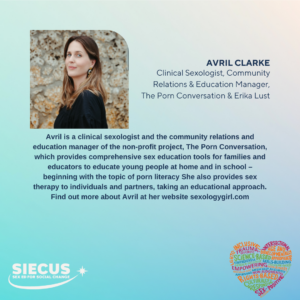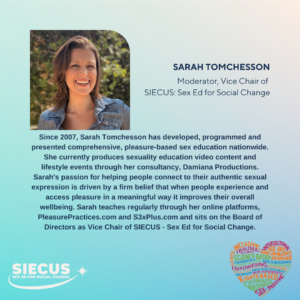 This webinar was moderated by Sarah Tomchesson (she/her), Intimacy Coordinator & Founder of Damiana Productions, and will feature: Justine Ang Fonte (she/they), M.Ed, MPH, intersectional health educator, Cory Silverberg (they/them), author, educator, and public speaker, and Avril Clarke (she/her), Clinical Sexologist, Community Relations and Education Manager of The Porn Conversation.
This webinar is an informative session where these specialists explain how important it is to be able to talk to youth about porn; if you know someone who is interested in watching the webinar (an educator, a concerned parent, or otherwise), please share the registration form with them at this time!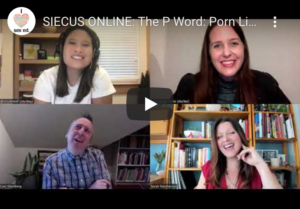 Watch the webinar recording here.