Pull-Out on Youth Advocacy
This Pull-Out from the Community Action Toolkit, is on Youth Advocacy.
The Community Action Toolkit has been updated for the first time in three years to provide updated guidelines regarding the use of digital advocacy in advancing sex education. Further, this update provides guidance regarding parental engagement and youth advocacy and their essential roles in the sex education movement.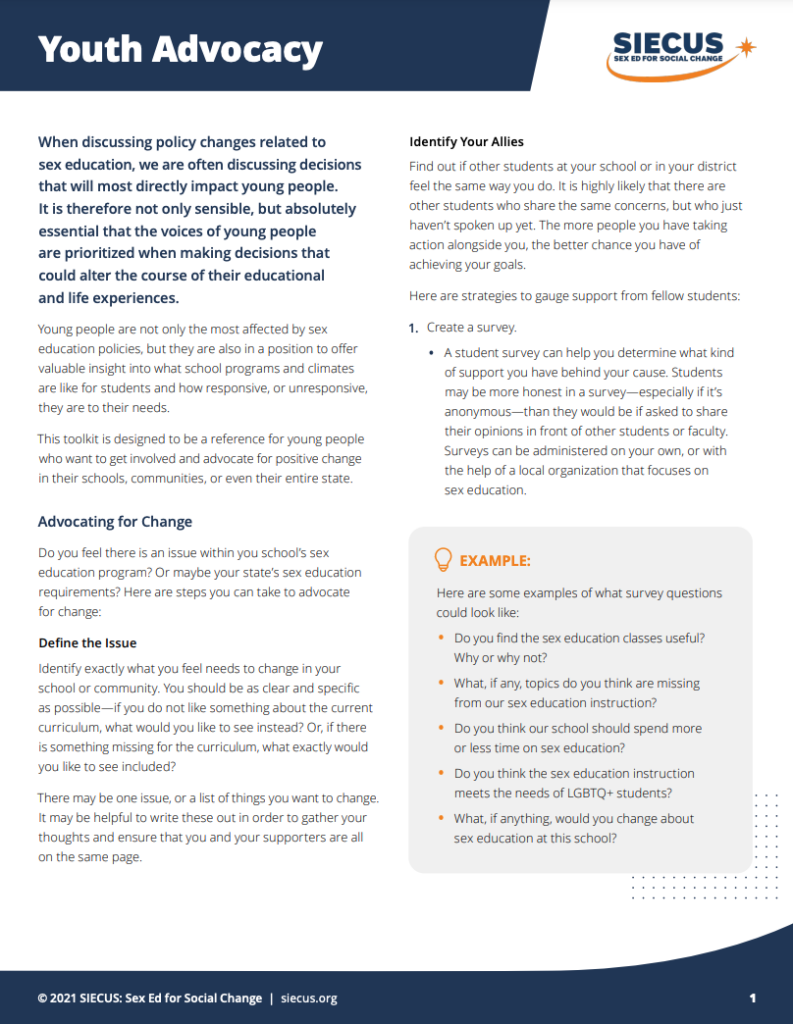 "When discussing policy changes related to sex education, we are often discussing decisions that will most directly impact young people. It is therefore not only sensible, but absolutely essential that the voices of young people are prioritized when making decisions that could alter the course of their educational and life experiences. Young people are not only the most affected by sex education policies, but they are also in a position to offer valuable insight into what school programs and climates are like for students and how responsive, or unresponsive, they are to their needs. This toolkit is designed to be a reference for young people who want to get involved and advocate for positive change in their schools, communities, or even their entire state." Read the full resource here.
Download a PDF of the Pull-Out on Youth Advocacy here.