Pull-Out on Parental Engagement
This Pull-Out from the Community Action Toolkit, is on Parental Engagement.
The Community Action Toolkit has been updated for the first time in three years to provide updated guidelines regarding the use of digital advocacy in advancing sex education. Further, this update provides guidance regarding parental engagement and youth advocacy and their essential roles in the sex education movement.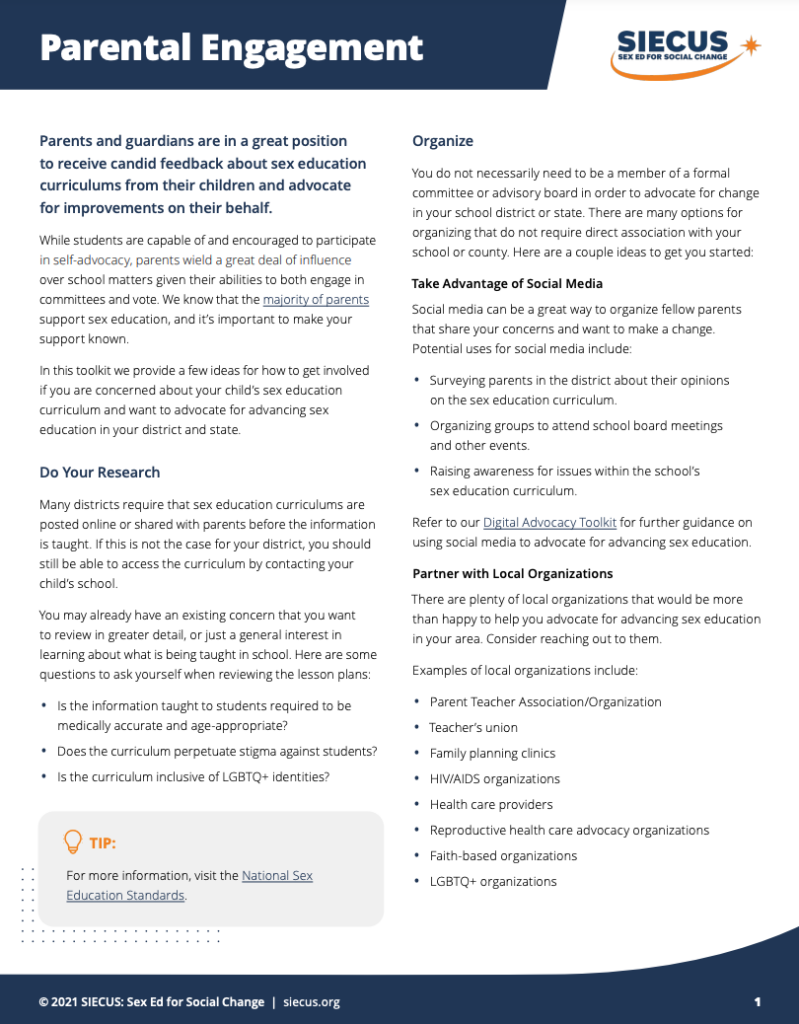 "Parents and guardians are in a great position to receive candid feedback about sex education curriculums from their children and advocate for improvements on their behalf. While students are capable of and encouraged to participate in self-advocacy, parents wield a great deal of influence over school matters given their abilities to both engage in committees and vote. We know that the majority of parents support sex education, and it's important to make your support known. In this toolkit we provide a few ideas for how to get involved if you are concerned about your child's sex education curriculum and want to advocate for advancing sex education in your district and state." Read the full
Download a PDF of the Pull-Out on Parental Engagement here.