2019 Sex Ed State Legislative Guide
As 2019 state legislative sessions begin to convene, sex education advocates have a unique opportunity to advance sex education policies across the United States unlike ever before. Following the 2018 midterm elections, new leaders at every level of state government—from school boards to governors themselves—are currently working to set their top legislative priorities.
Building off of the momentum created by these historic midterms, state advocates now have the chance to further the sexual health and rights of young people in every community by introducing bills that: mandate comprehensive sexuality education in schools, prohibit discrimination of marginalized young people including youth of color and LGBTQ youth—with an emphasis on transgender and gender-nonconforming youth, and reduce barriers that limit access to safe and legal abortion.
This legislative guide provides an overview of the 2018 state legislative session and midterm election results, noting their potential impacts for the 2019 session. The guide also highlights key states that, currently, present significant opportunities for the advancement of sex education policy, as well as providing suggestions for how sex education advocates can take action to further sexual health, rights, and access to care for young people nationwide.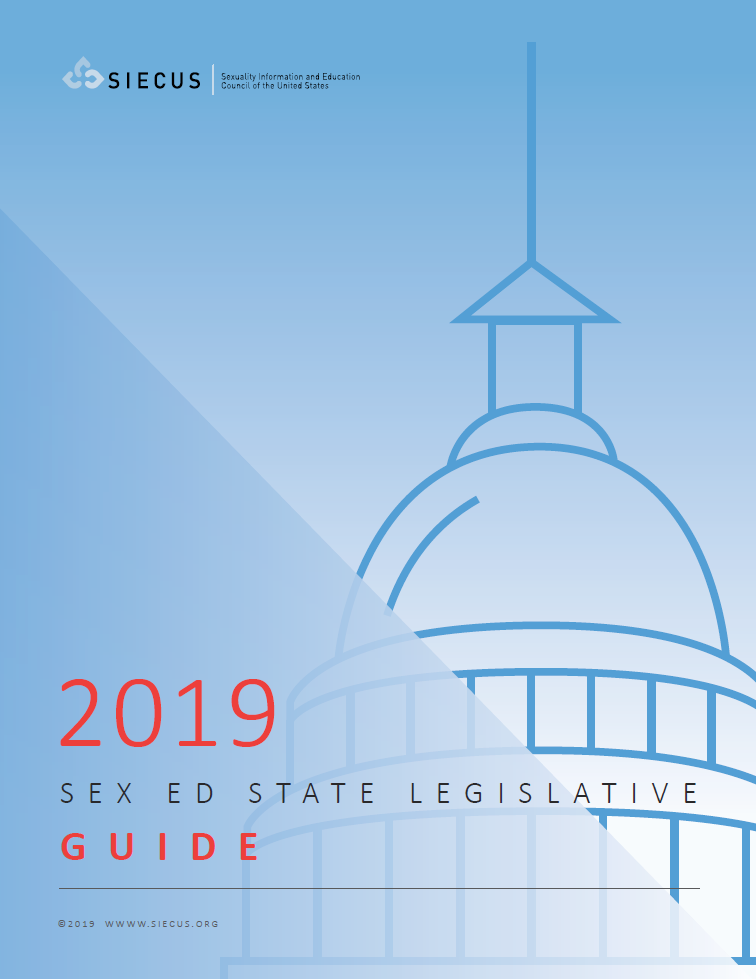 Download a PDF of our 2019 Sex Ed State Legislative Guide here.