Sex & COVID-19
The global impact of COVID-19, commonly known as the coronavirus, cannot be overstated. Well over 100,000 people have died due to the virus so far in the United States, and essential workers in our health care systems and beyond are struggling to keep up with the overwhelming toll of the pandemic.
While these somber facts have shaped our new reality, one thing continues to remain true even during a pandemic: people are having sex.
When we say people are having sex, we mean that people of all ages are having sex. Young people, parents, grandparents, your neighbor…..the list goes on. And, people are not only having sex in their bedroom.  As technology becomes increasingly important to maintain personal connections in a time of social distancing, more people are relying on technology, namely computers and phones, to engage in sexual activity.
How and where people have sex in these unprecedented times is constantly changing. That means how we talk about sex and sexual health has to evolve, too.
Stay tuned as SIECUS: Sex Ed for Social Change explores what safer sex looks like in the time of the coronavirus pandemic.
---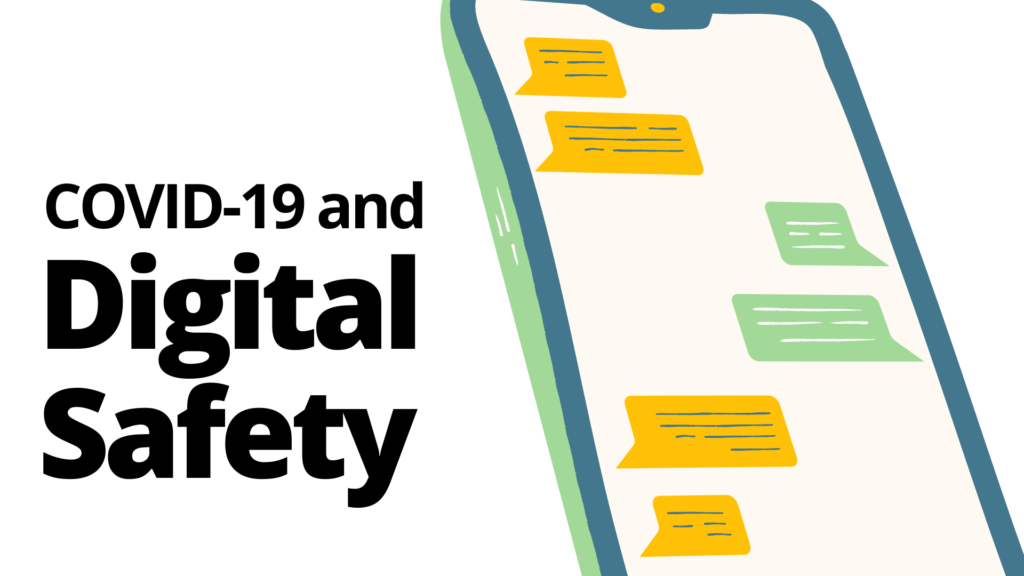 As in every other aspect of our life, personal safety comes first when it comes to sex. If you're not (only) having sex with yourself, there are steps to take to make sure you're keeping yourself and your sexual partner(s) safe and healthy. Are you self-isolated with your partner(s)? If not, you should confirm who they have been in contact with to avoid any exposure to the coronavirus. If you're unsure about their status, opting for socially distant sexual activity through live video chatting, pictures, recorded video, or text messages may be the best way to go.
However, while physically distant sexual activity is different from in-person sex, your personal safety is still of the utmost importance. Commonly referred to as "sexting," this type of sexual activity typically includes exchanging sexual images, messages, and/or videos between two (or more) people. These exchanges are legal when they occur between consenting adults, but this isn't the case if one or both parties involved is under 18. Federal law prohibits sexting between minors and state laws vary greatly depending on where you live.
Beyond legality, there are important safety measures to consider when sending explicit messages. The possibility of your images or videos being leaked without consent can be a concern. Taking measures, including ensuring your face or identifiable features are excluded from this media, can help protect your identity–should the messages get in the hands of the wrong person. The leakage of explicit media is never the fault of the sender, but can be an important factor to consider when sending a picture or video to someone you may not fully trust. Additionally, establishing clear boundaries around saving or deleting messages is a helpful tactic.
If you've determined that you're taking the appropriate steps to stay digitally safe and legal, go forth and explore new ways to engage in digital sexual activity!
Want more on sexting and digital safety? See below:
---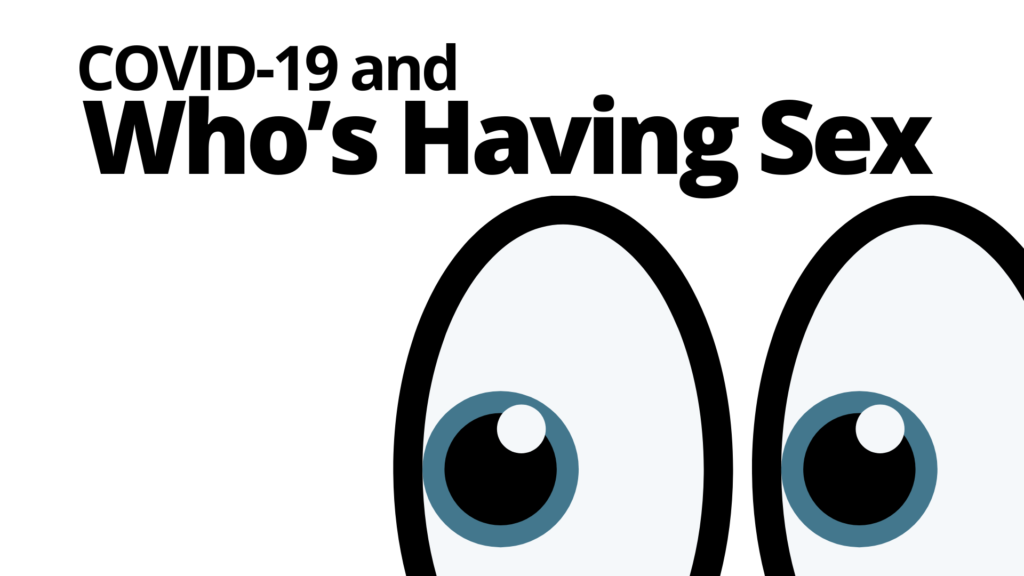 Depending on your age, you might be living in a pretty abnormal housing situation right now. Students are home from school, most non-essential adults are working remotely if they're able, and additional family members or friends may be living in close quarters with you.
Living with more people presents its own unique challenges, but can bring you and your loved ones closer if you're able to have honest conversations about sex and sexuality. Parents can start the conversation by facilitating homeschool-style sex ed with their younger children to make up for instruction they may be missing from school. This can serve as a good opportunity to have important, age-appropriate conversations about normalizing sexuality in the home and discuss boundaries concerning personal space and time.
Some young adults may cringe when the topic of their parents having sex is mentioned, but normalizing and discussing sex in your household can lead to a better understanding of everyone's privacy needs and, ultimately, healthier perspectives on sexuality.
Want more on healthy boundaries and talking about sex? See below:
---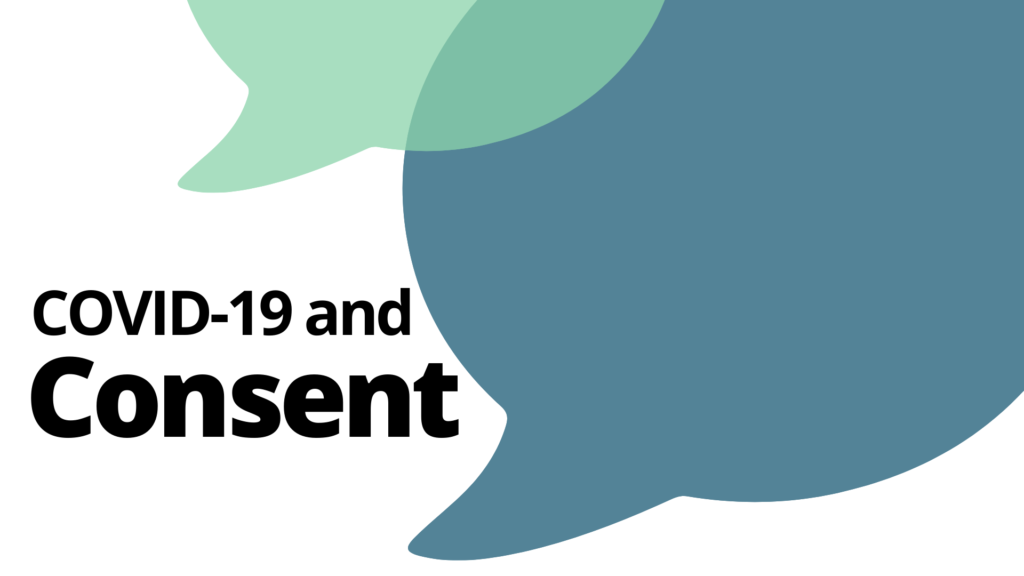 COVID-19 and Consent
Consent is the informed, voluntary, and mutual agreement between people to engage in sexual activity. Enthusiastic consent should always be centered during sexual activity, but is especially important as we navigate our relationships and sexual encounters during a pandemic—as these may be very different as we navigate a new reality. There are multiple ways to ask for and give consent, so maintaining open communication with your partner throughout the duration of any sexual activity (physical or not physical) is key to ensure you're both having an enjoyable experience.
During self-isolation, consent may look like confirming that someone wants you to send explicit media of yourself, or vice versa. Further, it can mean emotionally checking in with someone to see how they're processing new information about the pandemic. Depending on how they're handling the current global impact of COVID-19, an extra level of care and consideration may be needed when discussing or engaging in sexual activity.
While we're usually talking about consent in the context of sex, respecting people's personal boundaries is an important lesson to teach young people of all ages. Not only does it adequately prepare them to understand consent in a sexual context when they're older, but empowers them to establish their own boundaries and communicate when they're crossed. If your family is self-isolating together, parents and older family members can pay special attention to the needs and wants of young people during this time. This could mean not forcing a young person to video chat with Grandma if they aren't feeling up to it, or respecting a young person's space if they say that they're feeling overwhelmed and want to spend time alone.
Consent is mandatory and must be at the forefront of every sexual encounter. Navigating what consent looks like during the coronavirus pandemic may bring up new questions and concerns, but ultimately can pave the way for deeper and more meaningful relationships and conversations.
Want more on consent? See below:
---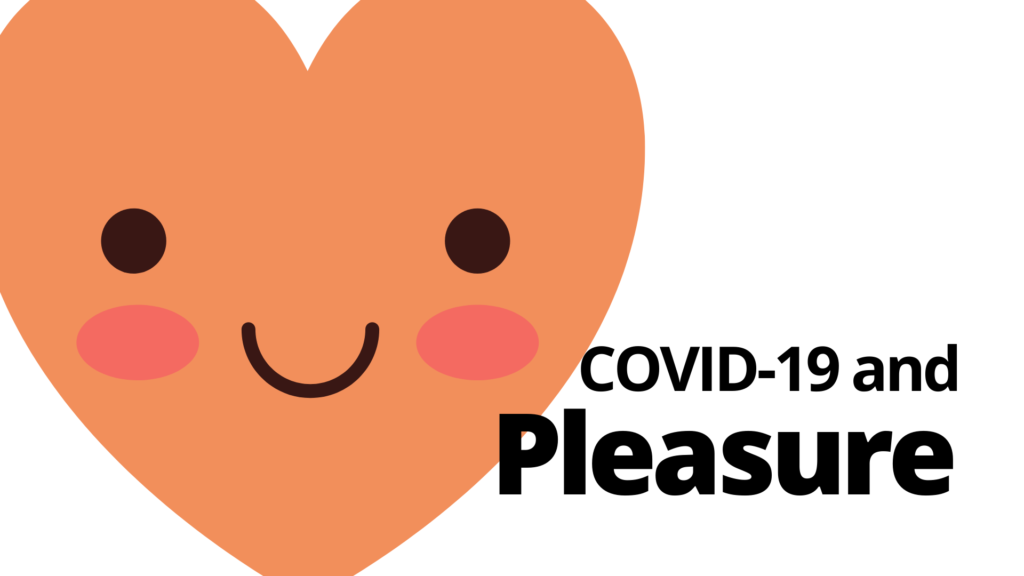 In the context of the current global pandemic, any type of pleasure, even if it's not sexual, may be guilt-inducing for some when so many people and communities are suffering during this time. Despite this, it's important that we all continue to practice self care to maintain our mental and physical health, especially as the majority of Americans continue staying home. By prioritizing our own health, we're able to focus our energy on spending quality time with loved ones, engage in fulfilling work or hobbies, engage in activism around social causes we care about, and even do our part to help lessen the national impact of the pandemic.
While activities such as cleaning your house, taking a bath, or going to bed early are great ways to improve our health, we can't forget to include sex in the array of suggested self-care activities. Failing to openly talk about the positive mental and physical health benefits of pleasurable sex, whether it's alone or with a partner, only reinforces the same stigma so many of us work to eradicate through advancing comprehensive sex education.
Now more than ever, it's time we all take the necessary steps to maintain and improve our health. Engaging in pleasurable activities such as baking, doing yoga, or even having sex are all great ways to do so. As the global effects of the pandemic continue to develop, it's critical that we discuss pleasure as self-care and the role sex plays in it.
Want more on pleasure and self care? See below:
***Are there any additional topics or questions regarding sex and sexuality in the time of COVID-19 that you'd like SIECUS to discuss? Feel free to email us at info@siecus.org to share.