The Truth about Attacks on Our Kids, Schools, and Diversity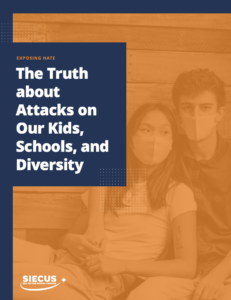 SIECUS Releases Report on Attacks Against Comprehensive Sex Education
SIECUS: Sex Ed for Social Change released its publication titled "Exposing Hate: The Truth About Attacks on Our Kids, Schools, and Diversity." The report addresses the fervent attacks by right-wing groups against age appropriate and medically accurate comprehensive sex education.
Twitter Space for launch of report
Read the Executive Summary here.
Read the press release here.