National Sex Education Standards: Second Edition
The first edition of the Standards was a breakthrough, outlining the foundational knowledge and skills students need to navigate sexual development and grow into sexually healthy adults. The updated NSES reflect advancements in research regarding sexual orientation, gender identity, social, racial, and reproductive justice, and the long-term consequences of stigma and discrimination. Other additions include: advances in medical technology, the emergence of digital technologies, and the growing impact of social and sexually explicit media on relationships.
Inclusive and honest sex education goes beyond delivering information. It provides young people with opportunities to explore their own identities and values along with those of their families and communities. It also allows young people to practice the communication, decision-making, and negotiation skills they need to create healthy relationships—both sexual and nonsexual—throughout their lives. FoSE partners are honored to share the National Sex Education Standards, Second Edition.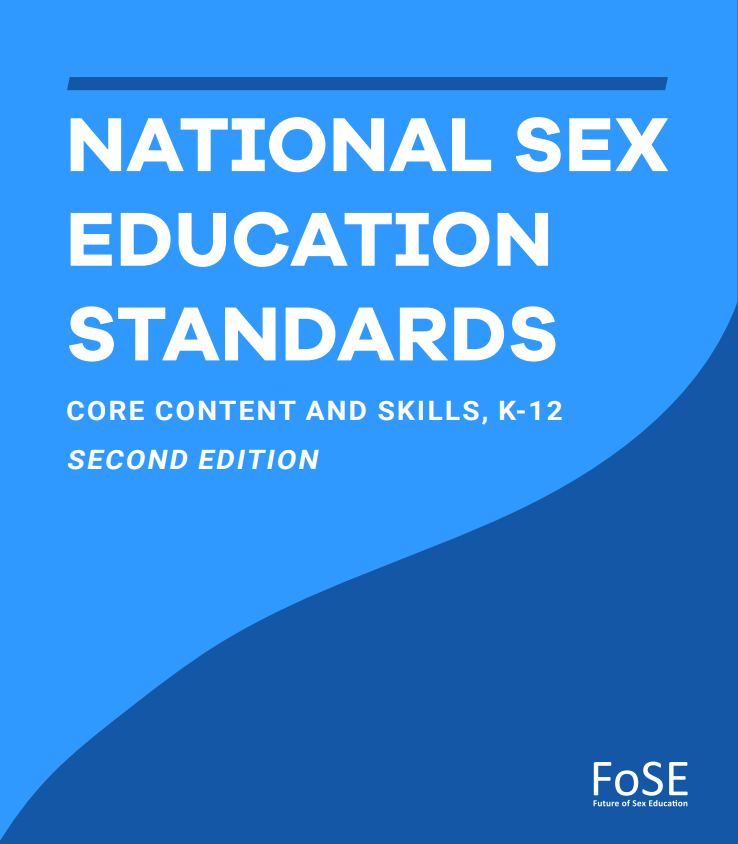 Download the complete National Sex Education Standards: Core Content and Skills, K-12 (Second Edition).